Plastic welding | thermoplastic material riveting:
All thermoplastics are polymers. However, different polymers are not necessarily compatible with one another, i.e., they cannot be fused together.
The main difference between ultrasonic welding and ultrasonic riveting is that the riveting process will generate melting and deformation phenomena, and only one of the two welded components will be plasticized. This allows the plastic without polymeric thermoplastic to fuse together. A good fusion can hardly generate any seams and gaps.
Ultrasonic riveting is a process to convert the mechanical vibration energy onto the rivet. It is a welding method that designed according to the bolt shape required in production to yield multiple riveting joints during the operation. The multi-joint device is used to rivet large parts (for example, dashboards in automobile manufacturing).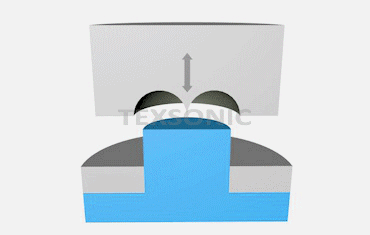 Thermoplastic material riveting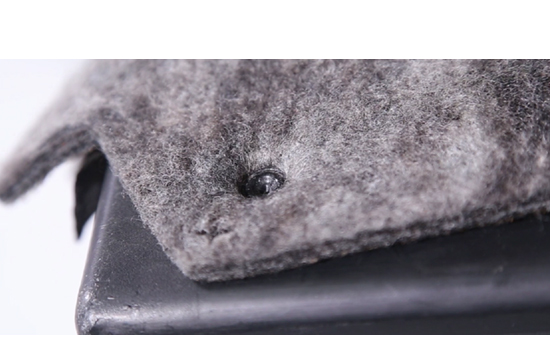 Car seat cushion riveting