Ultrasonic wire terminals welding machine
Application: Our ultrasonic wire-terminals welding machine is specific used for welding wire and terminal block in the automotive industry, and the welding power can reach to 5kw, the maximum wire diameter can be 50mm square.
The applicable welding material is copper wire or aluminum. Wire/welded copper or aluminum plate, the cable end and the terminal can be welded to achieve very reliable and stable strength, which has been widely used in the field of automotive parts.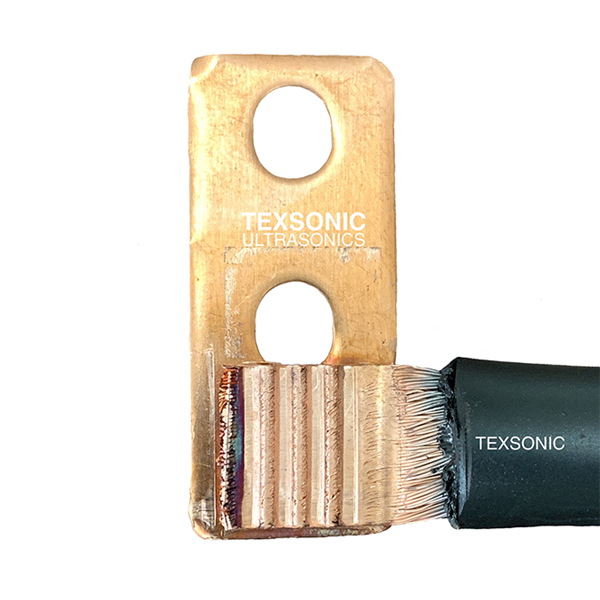 ▲ Welding sample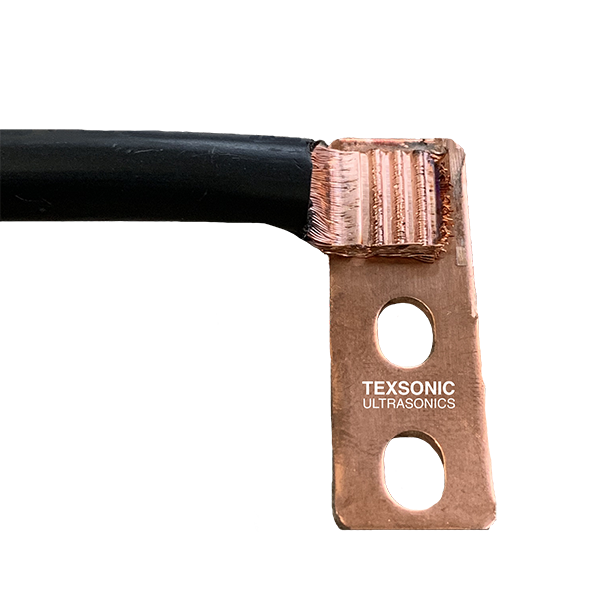 ▲ Welding sample